Volunteers (Click Names for Brief Bios)
BPF is an all-volunteer run organization. If you like what we're doing and are interested in helping, consider which of the challenges below might fit with your passions and abilities, and drop us a line. We'd love to talk to you. Once you've been with us for twelve months, if there is mutual interest and you'd like to continue representing the nonprofit, you will become a member of BPF Staff. Some of our fantastic volunteers:
Volunteer Opportunities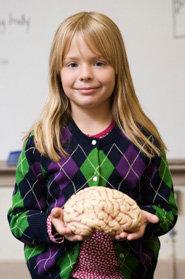 We are a young nonprofit, doing our little part on a big task: incentivizing the development of technologies that will verifiably preserve the features of the human brain that neuroscientists consider critical to our memory and identity, and working to make those technologies affordable and available to scientists and the general public earlier than would otherwise occur.
We do this in the hope that humanity may gain not only much greater understanding of the human brain, and the ability to build better and more biologically-inspired computers, but also a reliable alternative, for our memories and/or identities, to biological death, a terminal condition presently experienced by 150,000 people every day, or 57 million people a year, a number which is expected to rise annually until at least 2040. Biological death is a monumental and largely involuntary daily loss of mental and cultural complexity for our species, and it is a problem, yet unrecognized by many, that now seems on the verge of solution. There's never been more people alive on Earth who might benefit from such a solution than at the present time, and science has never been closer to a verified brain preservation technology.
Let's find out if an affordable and verifiable brain preservation option exists, and if it does, work hard to make it available to all who might wish to choose it in coming years, irrespective of their means.
There are many ways you can help. Our current volunteer categories are:
1. Scientific Website Research, Support, and Writing

2. Competitor Identification, Outreach & Support

    Interested in helping with any of these? Contact 

Ken Hayworth

3. Advisor Identification, Outreach & Support

4. Fundraising – Major Gifts

5. Fundraising – General Giving

6. General Website Research, Support, and Writing

Interested in helping with any of these? Contact 

John Smart

7. Multimedia Development & Design (Pictures, Video, Audio)

8. Community Management – Blog

9. Community Management – Forum

10. Press & Public Relations

11. Legal Issues (Prize contracts, legal research)
If you are a self-starter who would like to take at least a temporary leadership role in any of these areas, and are willing to contribute 5 hours a week or more for a minimum of six months, engaging in monthly Skype contact with your BPF team members, we'd love to talk to you. After an initial six month commitment, you will have a better understanding of BPF and its team, an ability to renew your relationship if interested, and you will have accomplished something very valuable for the world.